Accessibility Bathroom Remodeling in Spokane County, WA
Not only is the bathroom one of the most-used rooms of the home, it's also one that's prone to safety hazards. For individuals with mobility restrictions or assistive needs, it's important to minimize the risk of slipping or falling. At Access Home RCH, we specialize in accessibility bathroom remodeling featuring a curbless zero-entry shower, giving you a bathroom that's comfortable, accessible and stylish.
We understand that it's not ideal to live in a construction zone, which is why we work to keep a quick turn-around time for bathroom completion. Expect a newly accessible bathroom in no time, without fear that we'll overlook any details. Our work is proven in homes throughout Spokane County, WA.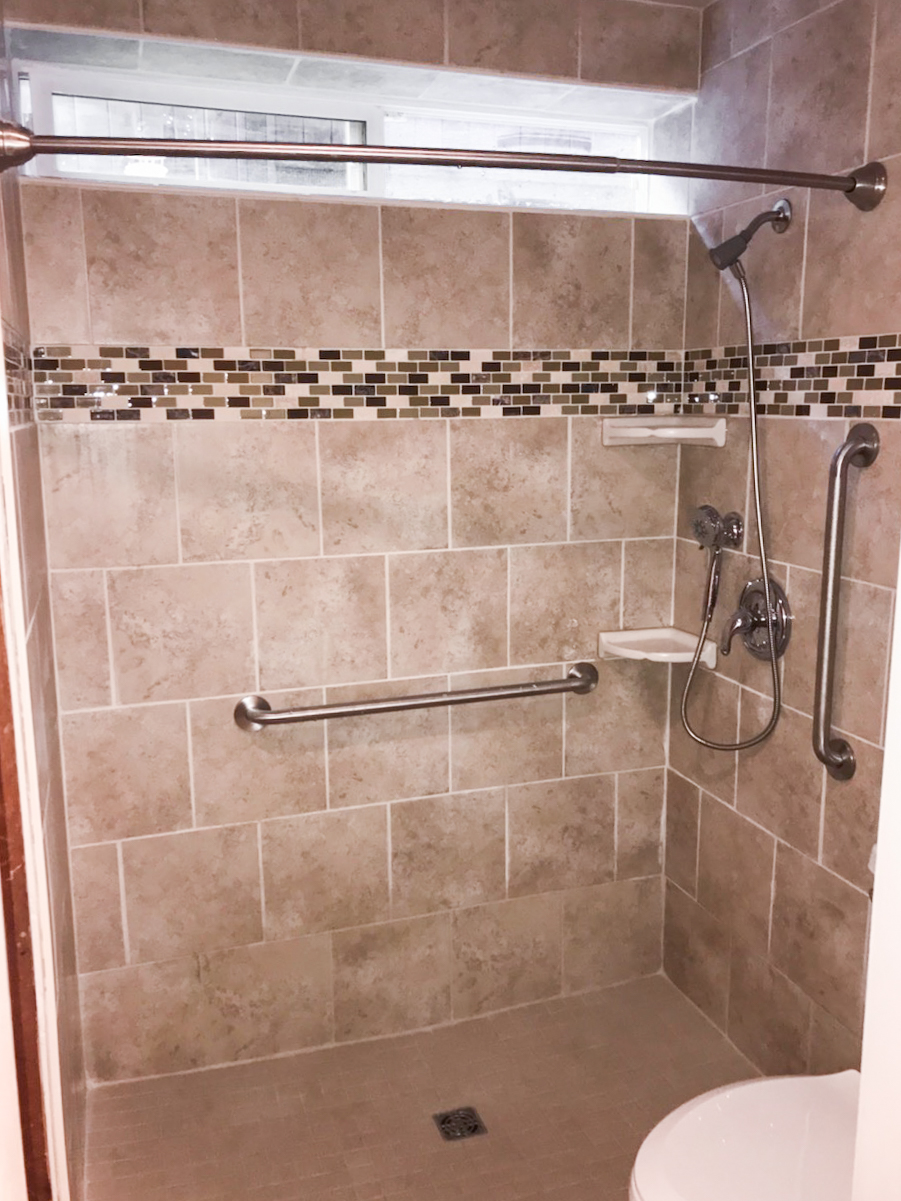 Easy to access Bathrooms
Our accessibility bathroom remodeling focuses on the many recognized hazards of the bathroom and addresses these potential issues using industry specific products and design features.
Our renovations feature no-entry showers—so there's no bathtub or shower edge to step over. We offer a wide variety of grab bars that are both safe and stylish. We cover bathroom floors with ADA-rated non-slip tiles, and floor and shower areas are completely waterproofed before tiling. We also can install ADA-approved toilets and bathroom fixtures.
---
Grab Bar Installation
Our most commonly asked-for products are high-quality Moen grab bars. We install grab bars in areas where movement and motion are common, as well as where slip or fall opportunities exist. They're a cornerstone of our curbless showers, as well. Thanks to our experience installing hundreds of grab bars, our employees can install them on many different types of surfaces, such as tile, stone, block, sheetrock, plaster, fiberglass and paneling.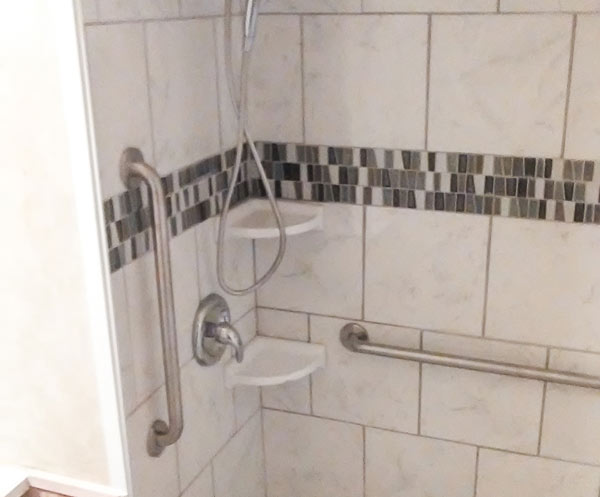 Safe, Accessible, Stylish Bathroom Remodeling
Don't let your bathroom become a liability. Turn to Access Home RCH for bathroom remodeling for an accessible, safe space. It won't take us long to turn your bathroom into a place you feel comfortable in. Learn more about accessibility bathroom remodeling today by calling 509-315-7611 or call to schedule a consultation at your home in Spokane County, WA.